December 31, 2006
The packed snow is 4 feet deep on the average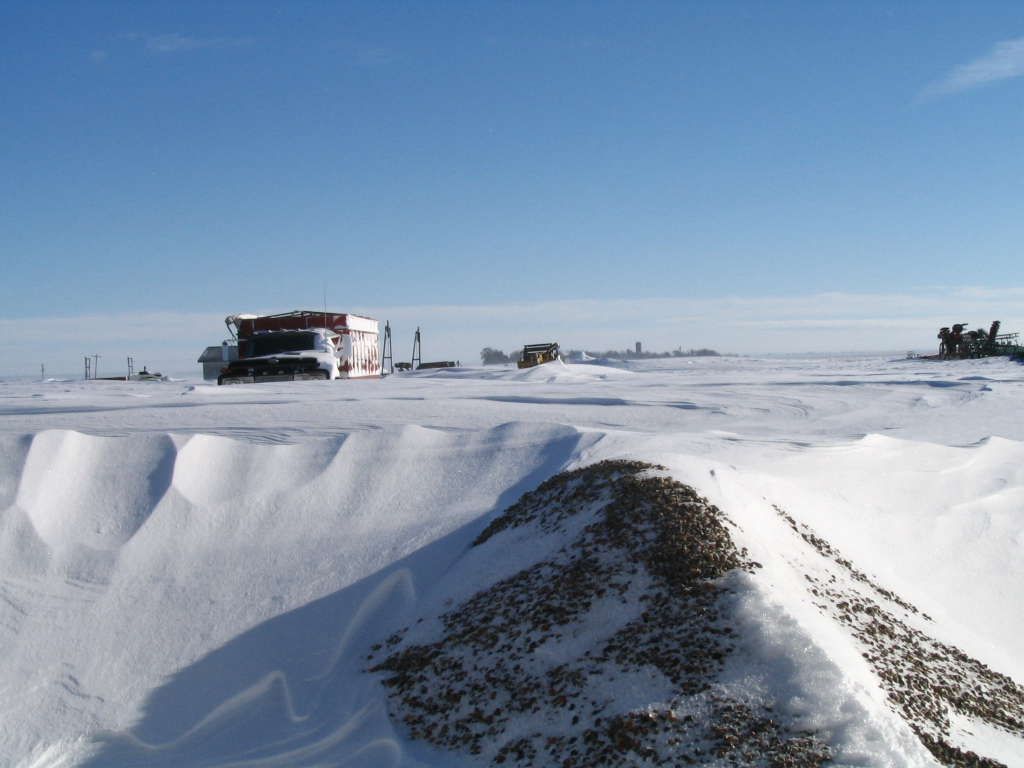 Sunday morning shortly after sunrise and the power was off too since Saturday noon. Fortunately the standby was ready.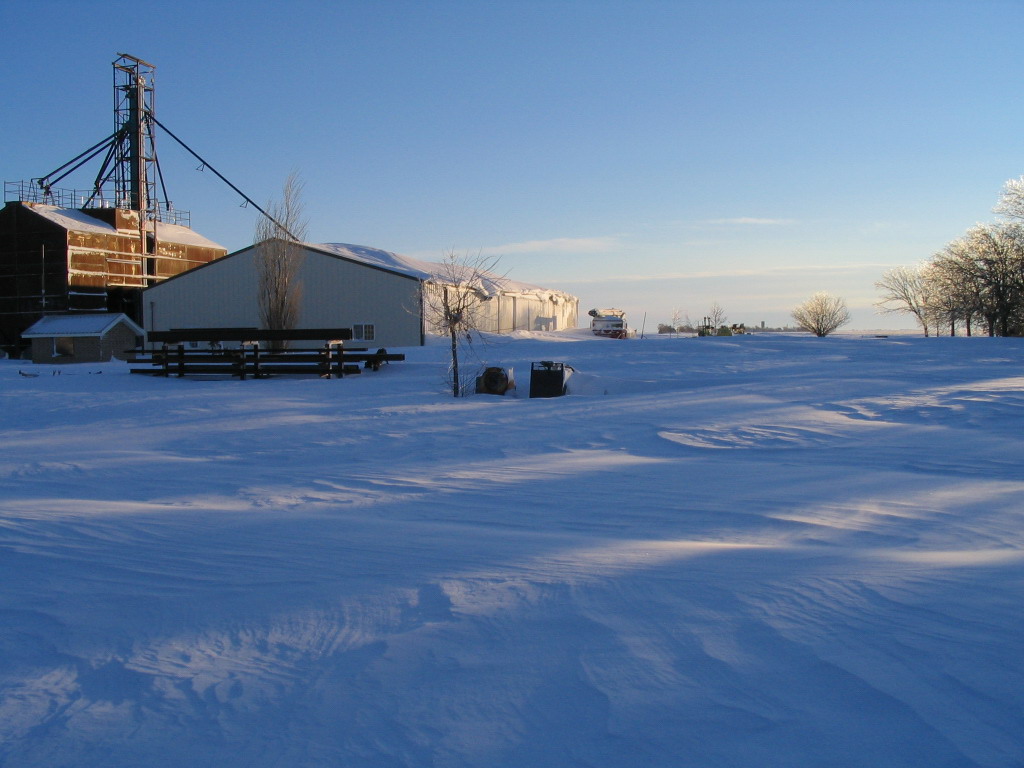 Starting to dig out Sunday morning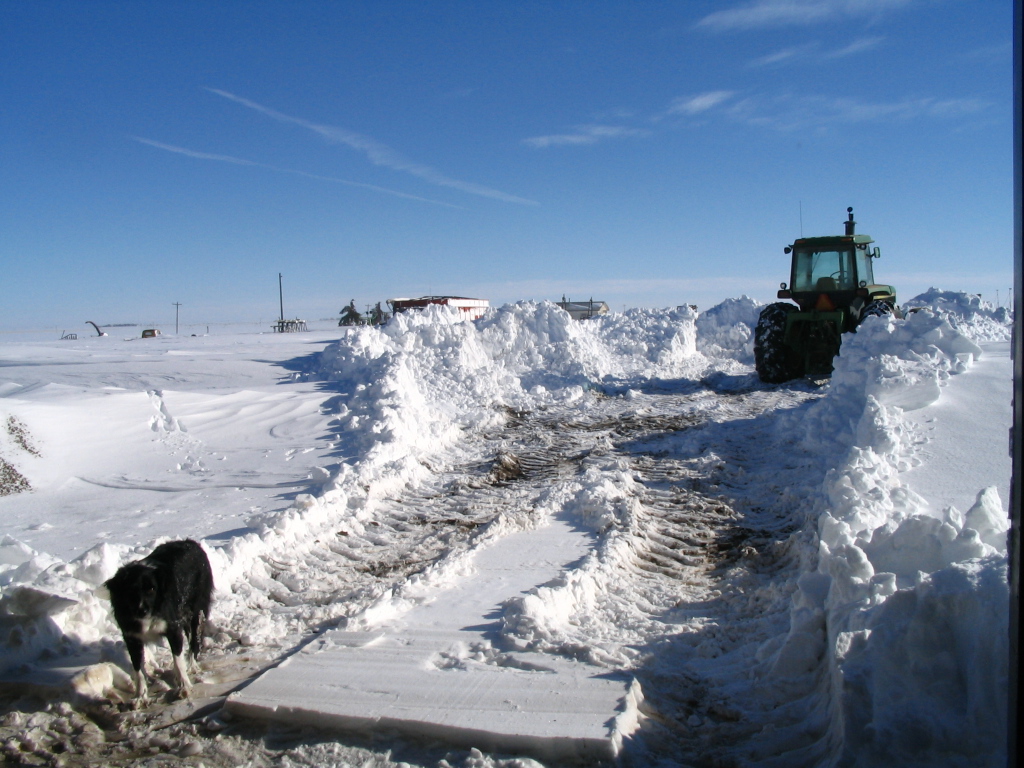 Monday and Tuesday were spent trying to open driveways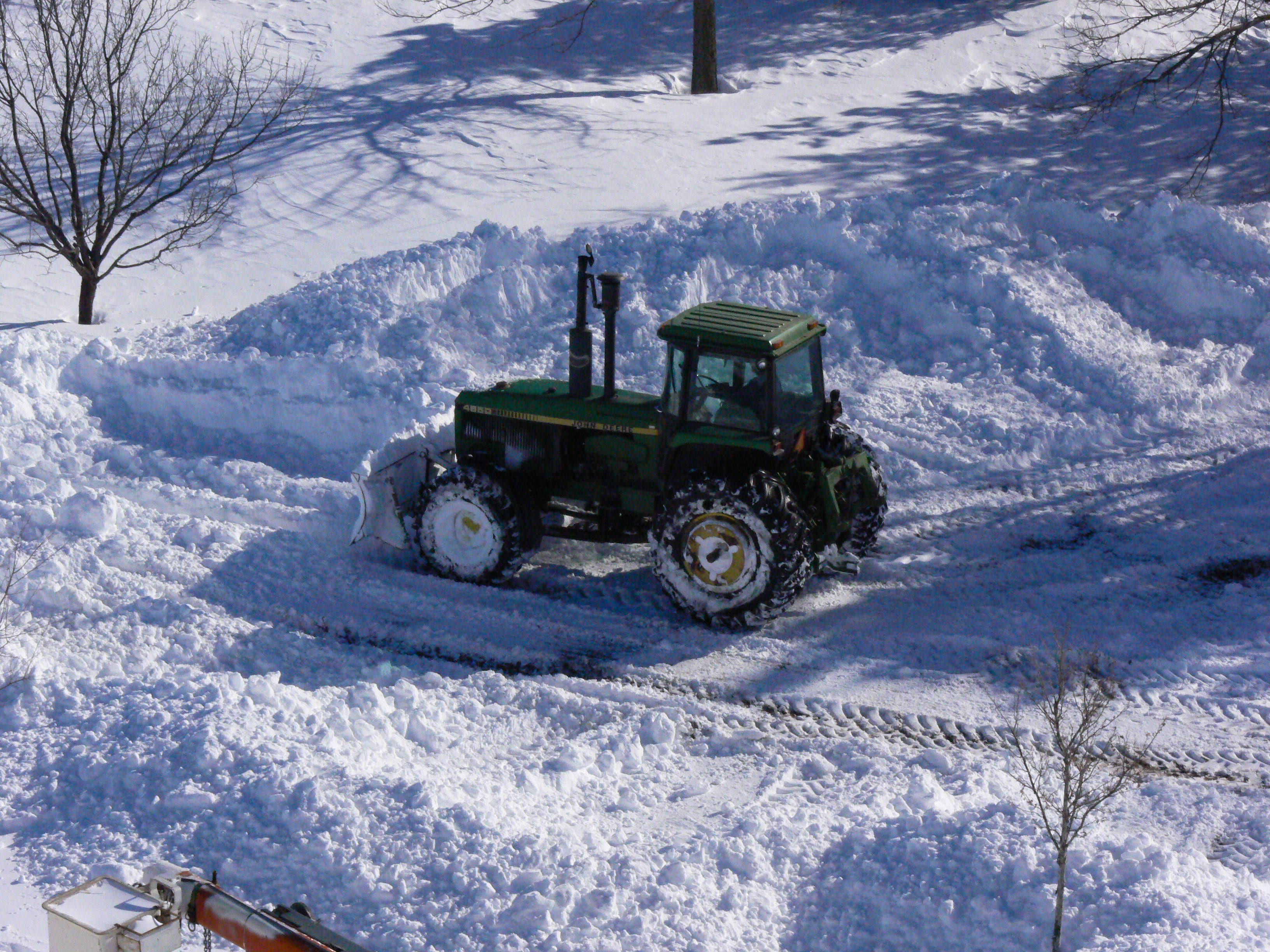 Wednesday, January 3 late afternoon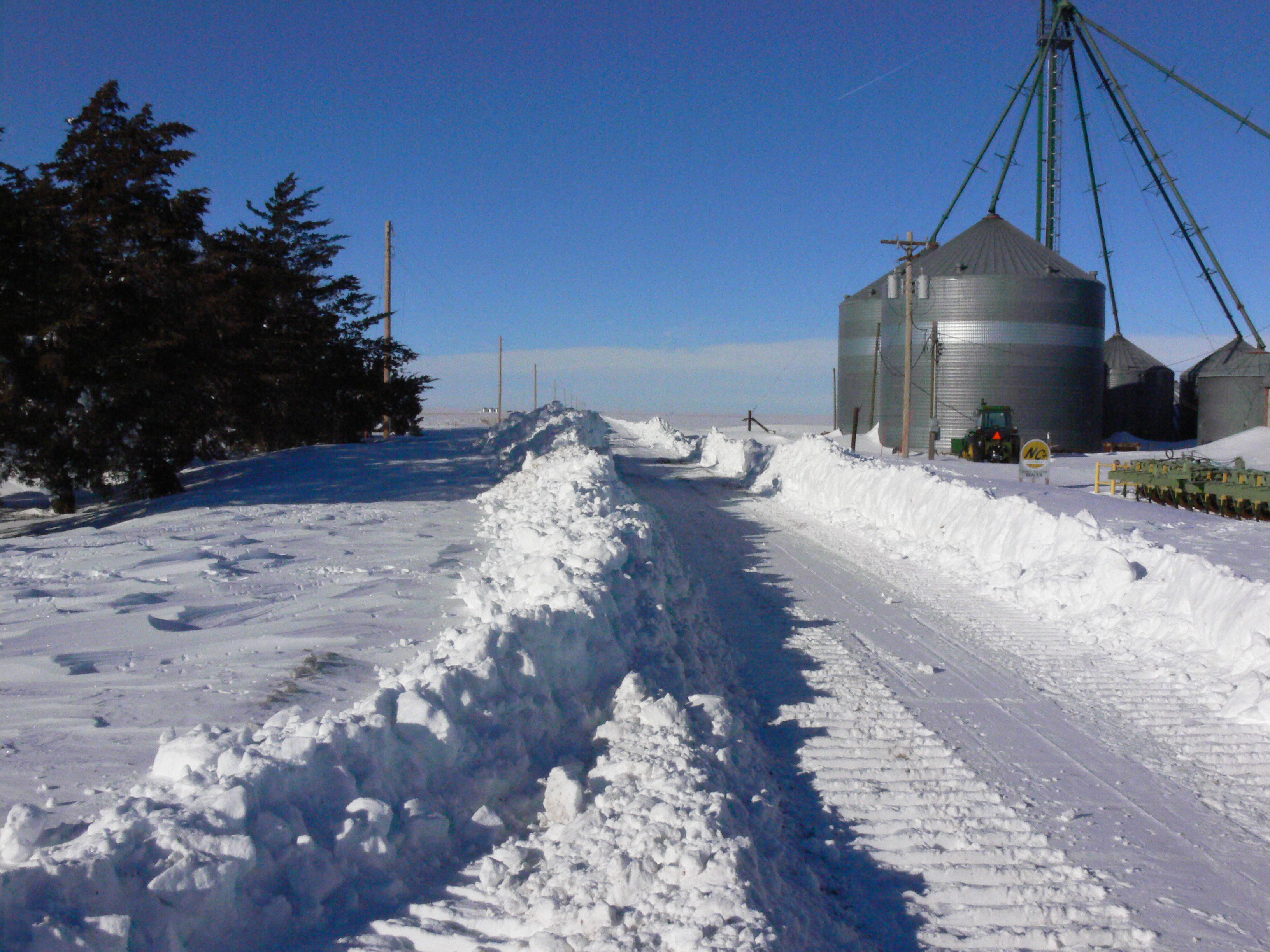 Wednesday morning the county opened the road (above) with a crawler and dozer and came through the deep snow in our driveway so that we were able to then use our tractor with the dozer and our utility tractor with the scoop to finally open our driveway to the road by evening.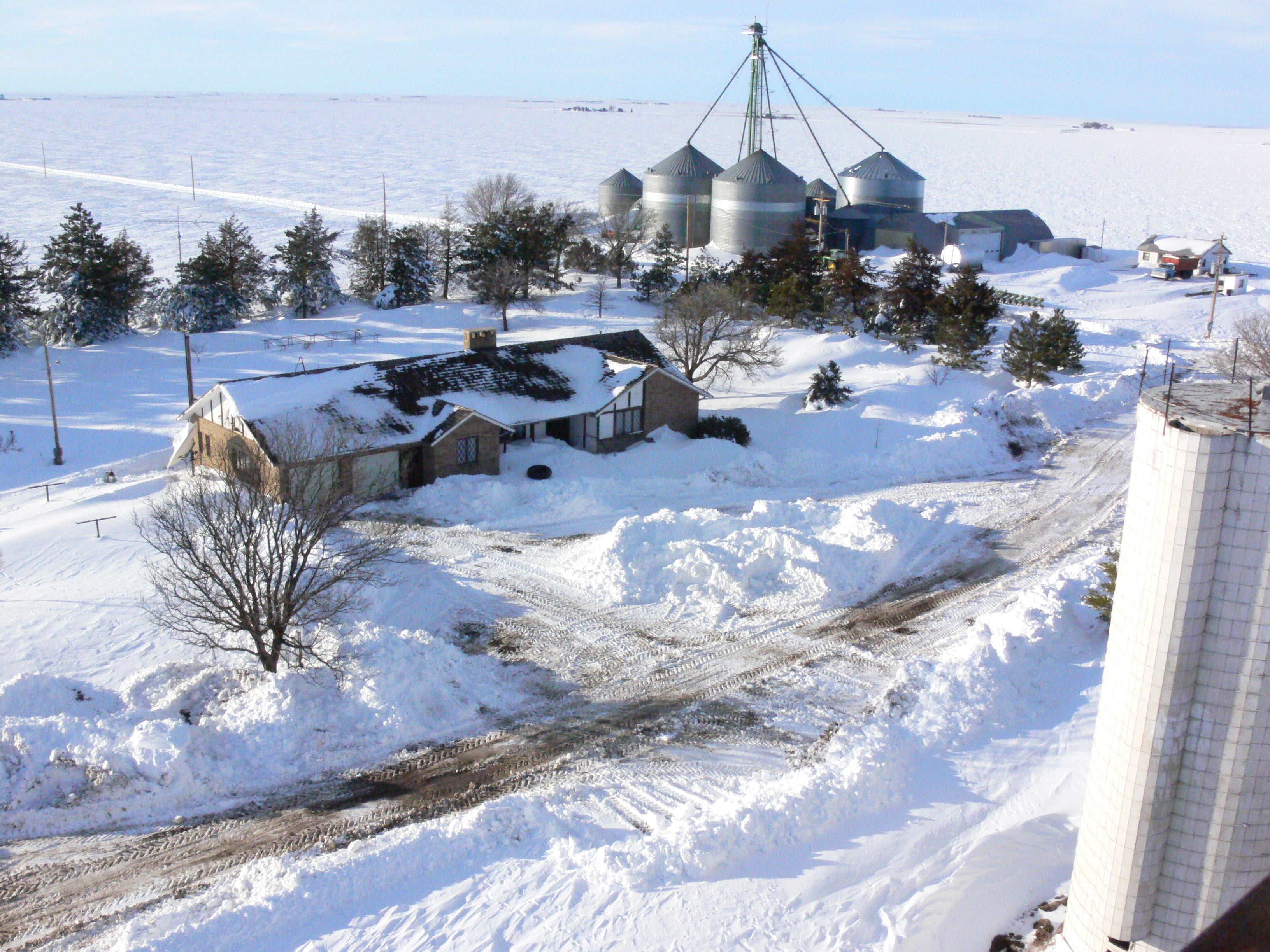 January 22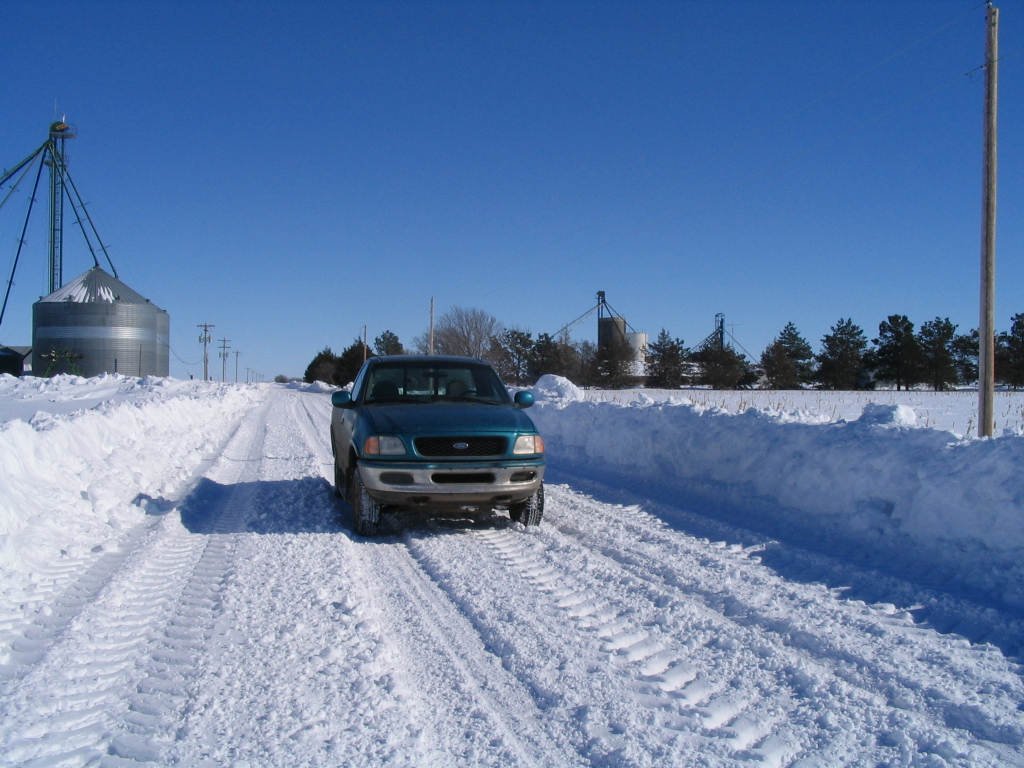 February 18, approximately 5 inches new snow fell last week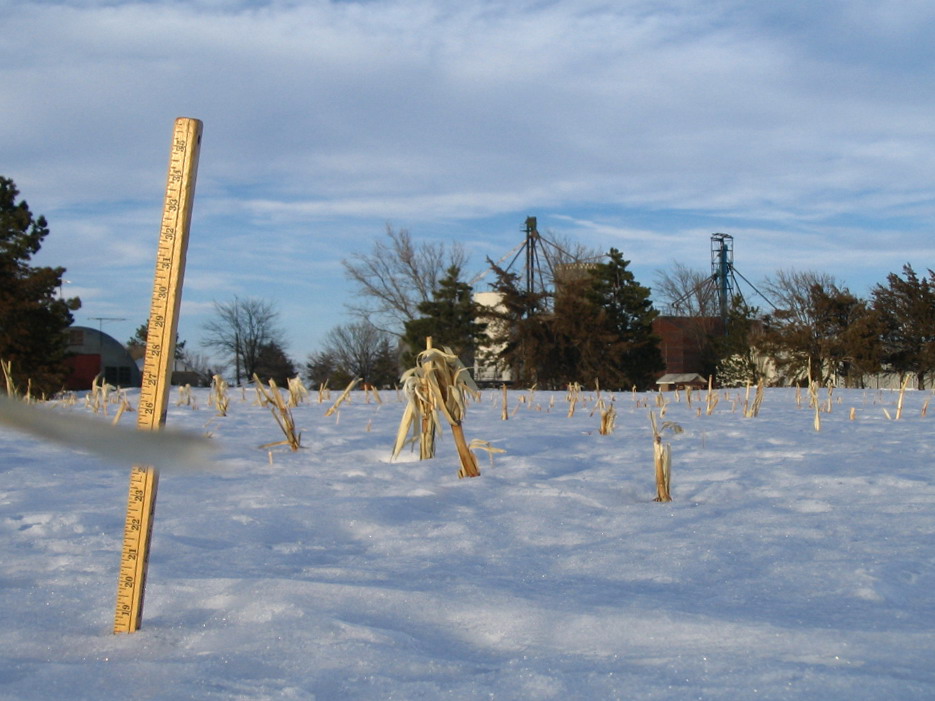 The column below on the left was a core taken from the above location on February 21. The column on the right was the water content of the core sample after it was melted down.
Left below 14" February 24 Right 14" March 2
County road by our house March 3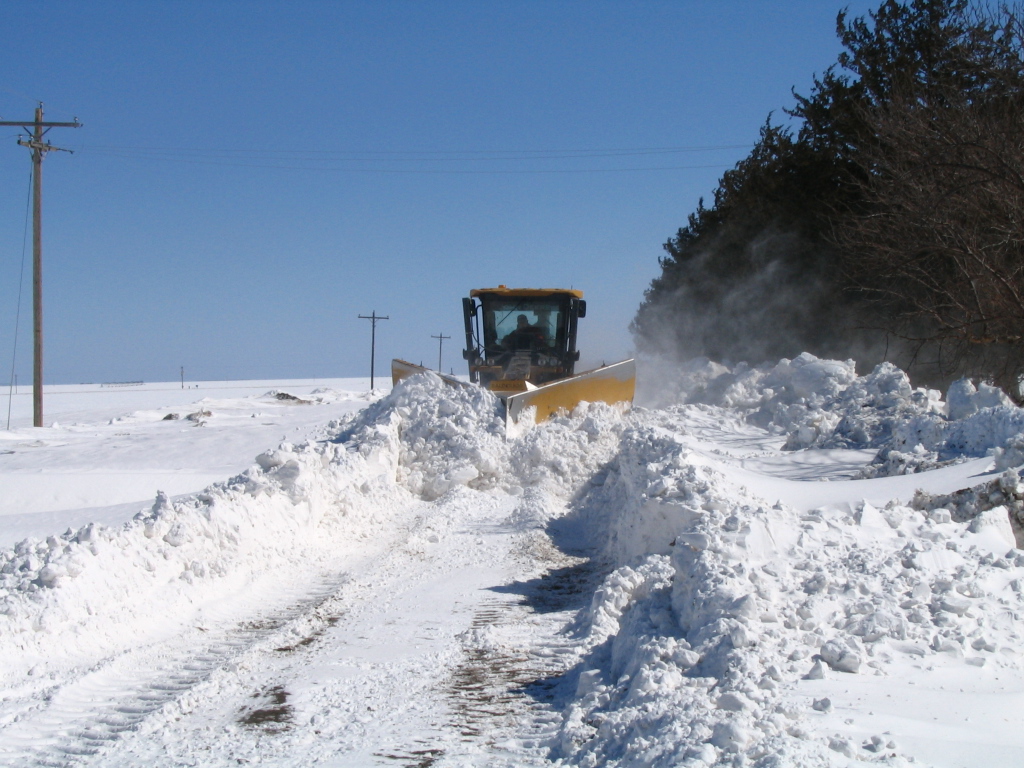 Same spot from other direction March 5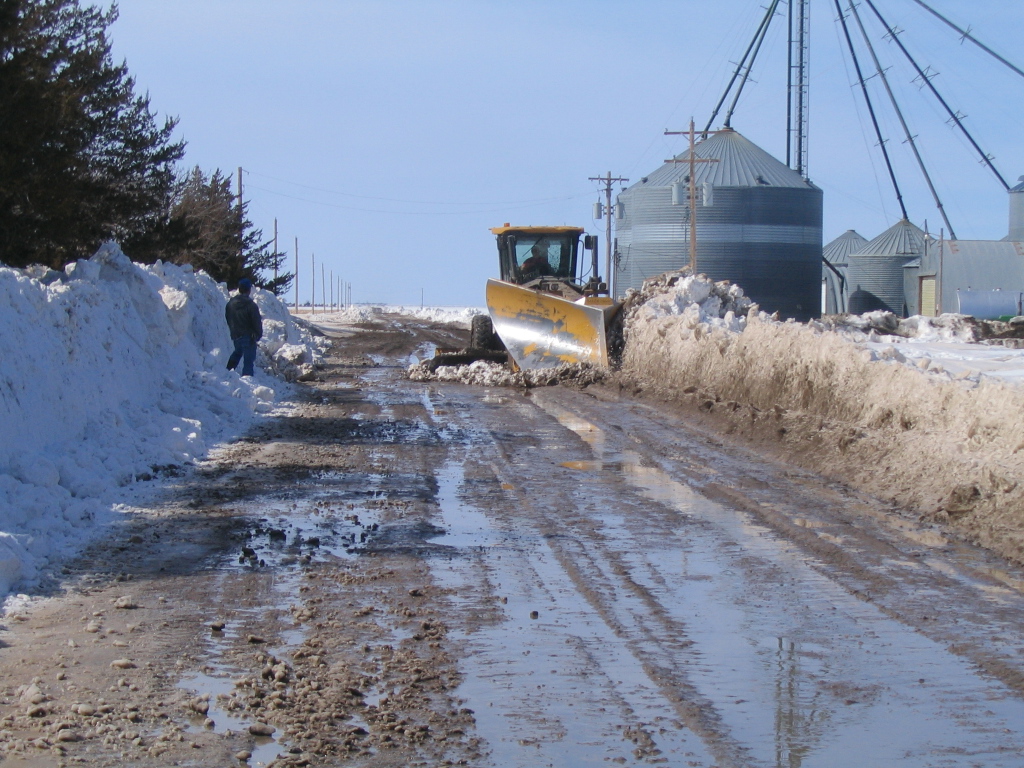 March 7, still 11 inches with 4.2 inches water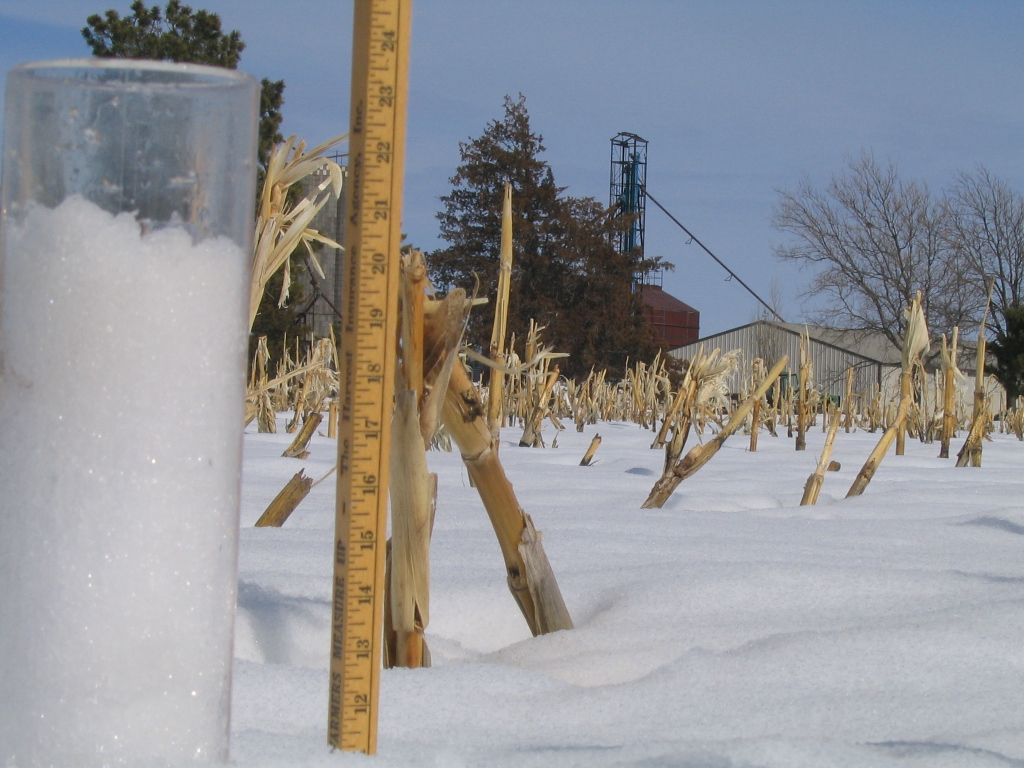 March 12, after 81 days, the snow is all gone!