WE SELL STEEL AND IRON OF MOST SIZES AND SHAPES
Call us for prices and availability
Special pricing for quantity orders
Call to see if we have the item in stock. If not, we will get it on our next stock order, or if your quantity is large enough we can special order. On good size orders we can usually have your needs in stock by Thursday evening if ordered by Wednesday Noon.
Bill at 785-852-4455 or 785-821-1689
Carl at 785-852-4717 or 785-769-4289
Pictured below are the three 43 foot support beams we fabricated for the local movie theater roof in Sharon Springs. The original wood roof trusses had been weakened by age and heavy snow. The threaded rods go down through the roof and support the roof trusses from the underside with heavy channel iron.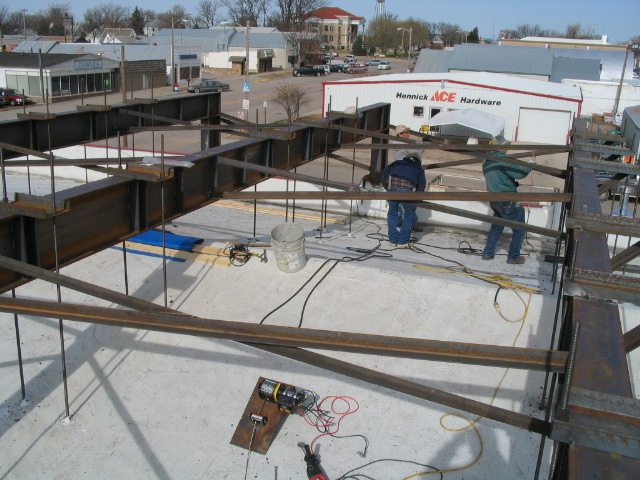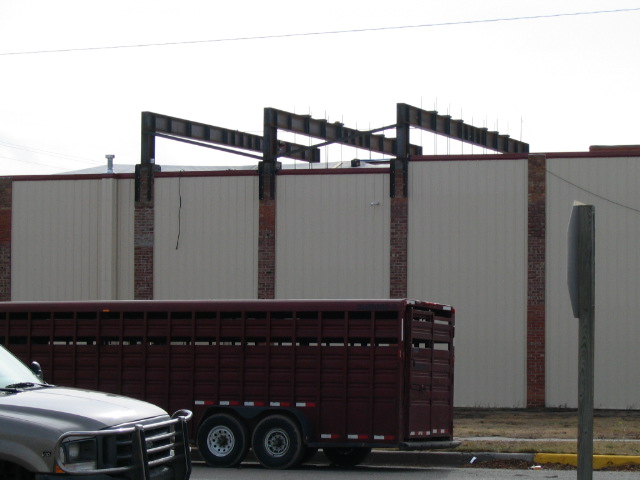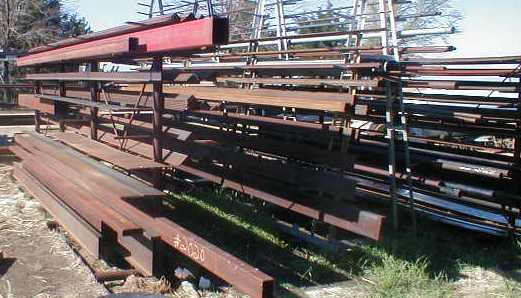 Samples of our stock on hand